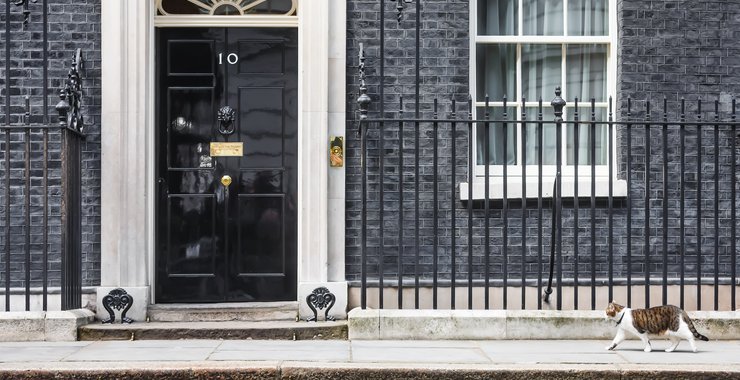 Of Mice and Leadership
Something must be done. A reshuffle had been expected for weeks, if not months. The Prime Minister had endless time to prepare, Yet she could not get it right. Wrong names announced, Ministers defying the PM: what a mess. Admittedly, the Cabinet has been improved, but largely by accident. Poor James Brokenshire - all best wishes to him - had to retire on health grounds. This created a vacancy for the excellent Matt Hancock. Justine Greening had been hopeless at education, and deserved the sack. But she was offered another job, at Work and Pensions, which would merely have given her another chance to display incompetence and mediocrity. She turned it down. As she had to be replaced by a woman, on quota grounds, Esther McVey was brought back from the Whips' Office.
Miss McVey, a lippy and truculent scouser, is a two-fisted battler with a good brain who is easy on the eye. With all those assets, she is a natural communicator. Most Lefties hate her - because they fear her. So it had been crazy to banish her to an non-speaking role in the Whips' Office. Now, that craziness has been annulled and the government strengthened. Yet this was down to happenstance, not strategy. Damian Hinds and Brandon Lewis, the other new Cabinet Ministers, are also good choices. But there were not enough of those, especially at a lower levet, where the damage was done.
There is a carefully-protected secret, known to hardly anyone outside Westminster and Whitehall. Although this government seems to be adrift, with a PM incapable of leadership and a Cabinet full of - on a good day - second-raters, a great deal of talent is available, in the junior ministerial ranks and on the Tory back-benches. Mrs May is clearly determined to keep that a secret. One can understand why. Afraid of debate, uneasy in the company of strong people and fearful for her own position, she has every reason to prevent promotion on merit. In this, she has an ally.
Gavin Williamson, the former Chief Whip who is now Defence Secretary, has managed to remain close to Theresa May while already hard at work to succeed her. It cannot be co-incidental that this reshuffle has done a lot to further his interests by hampering potential rivals. George Freeman, Tom Tugendhat and Jacob Rees-Mogg: confined to the back-benches. Jesse Norman and Mel Stride; left in technical posts with few opportunities for publicity. Dominic Raab and Rory Stewart: both moved from jobs in which they were winning golden opinions to new ones which they will have to master. It is a disgraceful exercise in cynicism and ambition.    
At a time of change, challenge and indeed crisis, we need a strong government which mobilises the available talent. We need Tory politicians who cannot wait to get stuck in to the battle of ideas, to trounce Jeremy Corbyn's fricassee of dead Marxism, to realign their party with aspiration and hope Instead we have a  Government well below the level of events, led by a Prime Minister: ditto. As Britain is a serious country in a dangerous world, a serious Foreign Secretary is required. Instead we have...Bojo the Clown. The failure to dispose of Boris Johnson is an insult to the British people.
The PM had an opportunity to strengthen the Government. She took the opportunity, to re-emphasise her own weakness and lack of authority. While camera crews were waiting to film reshufflees, Larry, the No.10 cat, made several appearances. So did the No.10 mouse: Mouse May. Larry is the more impressive creature. This cannot go on.